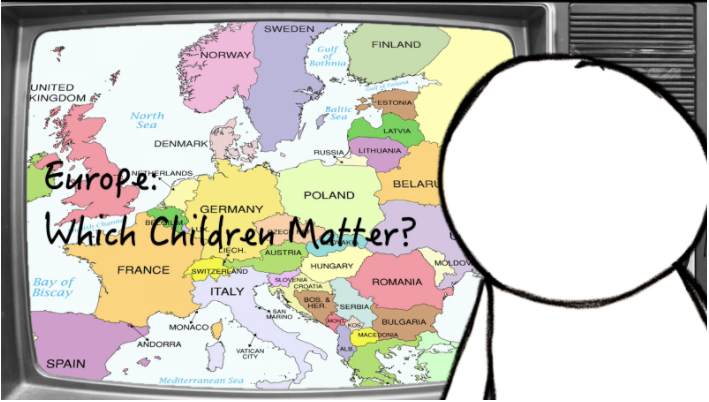 PREMIERE
The United Nations- High Commission for Human Rights
United Nations Regional Information Center (UNRIC), invited by the UN-OHCHR
Special screening and panel discussion
Brussels, March 2018
PRE-PREMIERE SCREENINGS
The Czech Public Defender of Rights
Special screening and public discussion as a part of the events commemorating the 10th anniversary of the DH Judgement.
Audience- lawyers being trained in class action litigation, educators and the public
Brno, November 2017
The Government of the Czech Republic, Council for Roma Minority Affairs and Secretariat of the Government Council for National Minorites – Department of Human Rights and Minority Protection.
Conference: "Early Childhood Education and Social Inclusion in the Visegrad Countries- Possibilities of the EU Framework for National Roma Integration Strategies in the Support of Development"
Audience: Representatives of the V4 countries
Budapest, October 2017
The Council of Europe- CAHROM meeting in the Czech Republic
Audience: Council of Europe Experts
Prague, June 2017
DH Commemoration – PANT
Special screening and panel discussion
Audience: Educators, lawyers, public.
Livestream: Romea.cz. Article and video over 1000 views. Archived video 6000+ times.
Ostrava, November 2017
Amnesty International, Slovo 21
Closed screenings
Prague 2017
POST – PREMIERE SCREENINGS
The Swiss Agency for Development and Cooperation (SDC),
Federal Department of Foreign Affairs (DFAE).
Bern, October 2018
8th EU Human Rights Film Days- Turkey
Kars Şehir – Dec 4; Antalya – Dec 6; Istanbul – Dec 8 ; Giresun – Dec 13 ; Ankara – Dec 13
Pedagogical Faculty of Charles University
Special screening with panel and public discussion
Audience: Professors, future teachers, policy makers, NGO sector
Prague, 2018
Pedagogical Faculty of Masaryk University
Full day course on multicultural education; seminar for teachers in training.
Audience: Future educators, teachers and teaching assistants.
Brno, 2018
Agency for Social Inclusion
Brno, 2019
Ecole International de Geneve
Geneva, 2020
Summary of ongoing screenings:
The film has been screened over 60 times at venues and partners within the Hate Free network in the Czech Republic and Slovakia, at universities, schools and venues sponsored by governmental and the NGO sector at various locations internationally.
REQUEST A SCREENING
Who else do you think should see this film? Where? For what audience?
Would you like to host a screening, or do you have ideas on how we can bring it to a wider audience?
Please note your suggestions here, thank you!
Screenings